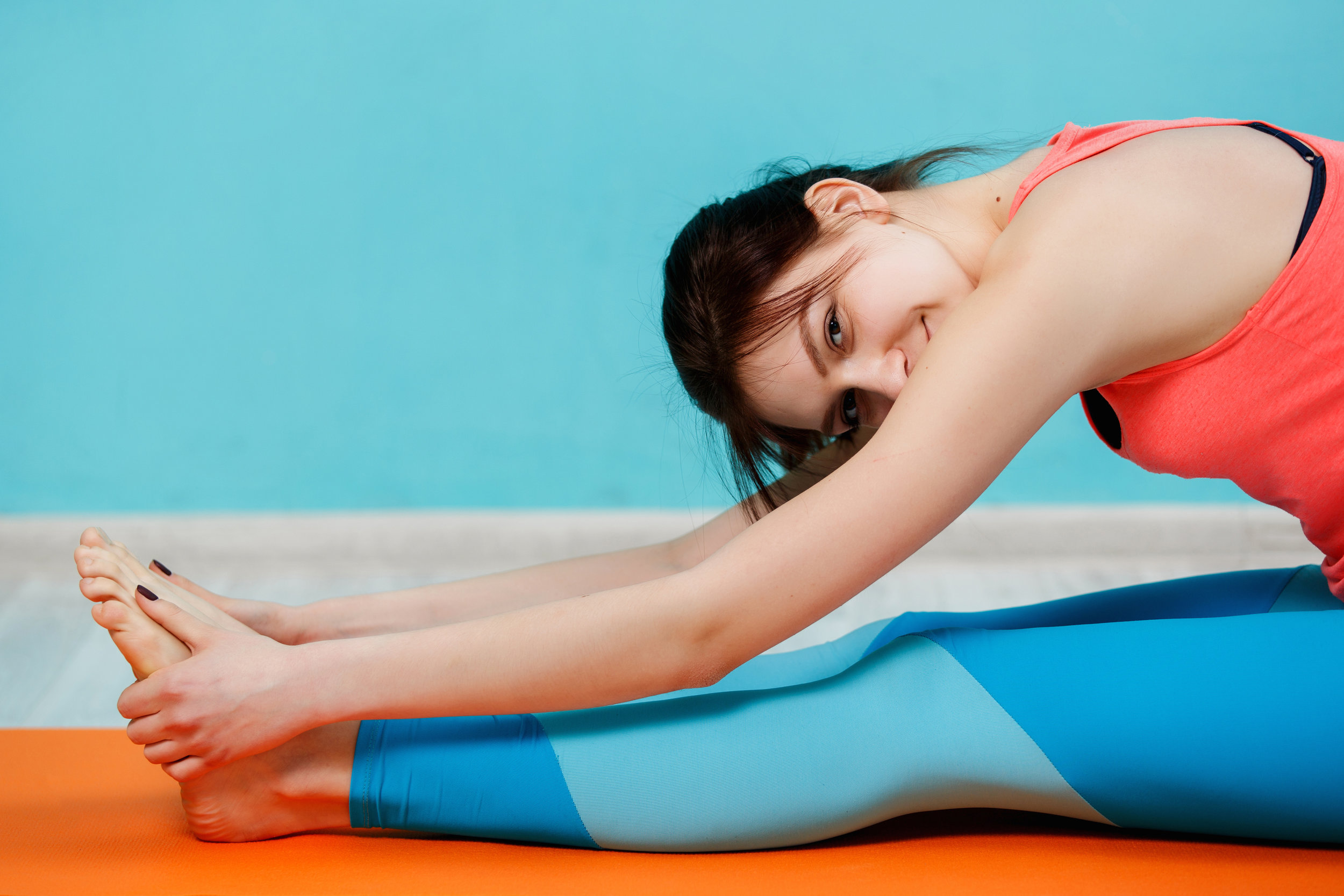 Dr Craig Hassed
General Practitioner and senior lecturer at the Monash University Department of General Practice. Craig's (MBBS, FRACGP) teaching, research and clinical interests involve mindfulness-based stress management, mind-body medicine, meditation, holistic healthcare, health promotion, complementary therapies and medical ethics.
Matthew Mitcham
Matthew (OAM) is a retired Australian diver. He is the 2008 Olympic champion in the 10m platform, having received the highest single-dive score in Olympic history. He is the first Australian male to win an Olympic gold medal in diving since Dick Eve at the 1924 Summer Olympics.
Rory Kinsella
Rory teaches Vedic Meditation in Sydney. As a former journalist, he is uniquely credentialed to make meditation as accessible and understandable as possible. Rory believes that being a great meditator is not about having any natural abilities, it's simply about sitting down to meditate regularly.
Dr Dorothy Bruck
Professor Bruck BA (Hons) (Uni Tas), PhD (La Trobe), MAPS, Emeritus Professor, is an expert in sleep/wake behaviour, mental health, chronic fatigue, arousal thresholds, human behaviour in emergencies and the needs of culturally and linguistically diverse communities.
Tansel Ali
Four-time Australian Memory Champion and world-leading memory expert, Tansel is most famous for memorising two Yellow Pages phone books in only 24 days. An international bestselling author, he is a sought-after keynote speaker and memory coach, helping individuals in business, education, sport, mental health, and the entertainment industry to improve mental performance through memory techniques.
Kat John
Kat is a transformation coach and meditation facilitator who helps people transform their pain into power. Kat's life was a battlefield of fear, self-doubt and negativity until in 2009 she was diagnosed with a congenital brain condition. Overcoming this condition was life-changing. A Registered Division 1 Nurse since 2006, Kat obtained a Graduate Diploma of Psychology from the University of Melbourne in 2015.
Meg James
Meg uses mindfulness to improve focus, clarity and intuition whilst reducing stress and anxiety and improving fitness and flexibility. At the heart of her passion for holistic wellbeing is Hatha and Restorative Yin yoga, a practice that is nurturing, gentle and introspective. Meg has completed an Advanced Diploma of Yoga Teaching with the Australian Yoga Academy as well as postgraduate studies in Yoga Teacher Immersion with Happy Melon Studios, she holds a Certificate of Life Coaching with BYCA and is currently completing a Psychology degree with Swinburne University.
Matthew Young
Director of the Melbourne Meditation Centre, Matt has been teaching meditation since 2004 and Recollective Awareness since 2010. Matt's introduction to meditation came when he was exposed to yoga in India in the 1990s. Intrigued by some unusual experiences in his first few days meditating, Matt has gone on to attend Vipassana retreats and explore a variety of meditation styles, from the pragmatic, secular approach of Eric Harrison through to the Transcendental Meditation derived ideas of Lorin Roche.
Richard Stables
Richard started meditating in the 5000-year old 'Vedic way' because of the stress, fatigue and emotional upheaval he felt grieving the sudden death of his father. It relieved him of anxiety and depression and drove him to became a teacher so that he could help others heal themselves of the what was holding them back from living a happy, fulfilled life. Richard has spent the past 13 years training with Thom Knoles – a long-time protégé to Vedic master, Maharishi Mahesh Yogi.
Nicholas Andrew
With a Masters in Counselling and diplomas in Holistic Meditation teaching, NLP and Hypnotherapy, Nicholas combines theories and approaches from multiple fields into his unique interpretation of meditation from a psychological perspective. Nicholas draws on neurobiology, neuroscience, hypnotherapy, meditation and the effects of altered states of consciousness for psychological health in his work with clients to realise deeply-held, unconscious limiting beliefs and to heal from trauma.
Skye Swaney
Skye is an Accredited Practicing Dietitian, Nutritionist and Health Expert with over nine years experience. She has worked in a wide variety of areas of nutrition, including at the Royal Children's Hospital Melbourne, in corporate nutrition at Sodexo UK & Ireland, as Senior Dietitian at the Healthy Kids Association and in private practice. She now consults to the food industry, the corporate sector, sporting teams, hospitals and schools and regularly contributes health and nutrition pieces to The Huffington Post.
Dr Richard Chambers
Dr Chambers is a clinical psychologist specialising in mindfulness-based therapies. He is involved in mindfulness research, has published peer-reviewed journal articles and is, along with Dr Craig Hassed, co-author of Mindful Learning. Dr Chambers was involved in the development of Smiling Mind, a not-for-profit aiming to get mindfulness into the Australian school curriculum by 2020. He works with a number of education institutions and businesses interested in using mindfulness to improve wellbeing and performance.
Ramone Bisset
Ramone is a soul seeker who explores the connections between nature, the mind-body and abundant health. She uses lightness and fun to bring together ancient wisdom and modern insights to sensitively guide people to let go of self-doubt. Ramone has over 17 years in the health and wellness industry, including as a yoga teaching, fitness trainer, energy worker and massage therapist. She is qualified to teach Vinyasa, Restorative, Prenatal and Postnatal yoga, meditation and Thai Yoga Massage and is the creator of Wild Sage Wellbeing, a yoga retreat offering transformative travel experiences.
Nicole Betts
Nicole is an internationally-accredited Qigong Teacher, Mindfulness & Sound Practitioner and Natural Health Consultant. She develops mindfulness through conscious movement and stillness using the practice of Integrative Qigong. Nicole facilitates Sound Meditation events in collaboration with musicians and sound practitioners and these incorporate mindfulness, rest and meditation. She also works with people to increase their wellbeing and vitality through natural and traditional medicine.
Kasey Todd
Kasey is a trained secondary school Physical Education and Health teacher. Through her work with students in schools and adults in the corporate sector, she witnessed a need for structured self-love in the form of relaxation and meditation. She went on to study the practice, before becoming accredited in 2015. Kasey now runs mindfulness programs for people of all ages with a mission to help them live with ease, happiness and love.
Damon Gameau
Damon is an Australian television and film actor who is the director of, and had the lead role in, That Sugar Film. He is on a mission to change the way we eat, focusing in particular on encouraging children to eat more healthily. Damien has also appeared in the Australian series Love My Way, the 2002 Australian film The Tracker, and in a small role in the US series How I Met Your Mother.
Rob Jackson
Rob is a strength and conditioning coach with over 20 years experience and a proven record of enhancing physical capacity in elite athletes, including premiership success at Melbourne Storm (NRL) and Grand Final appearances with St Kilda Football Club (AFL). Currently he is the Strength & Conditioning Manager at Melbourne Football Club (AFL). Rob has published articles in various media outlets and has spoken on wellness, leadership & high performance to corporate clients including Coca Cola, New Balance, Crown Casino and AHG.
Melanie McGrice
Melanie is an Advanced Accredited Practicing Dietitian, one of the few dietitians in Australia to achieve this status. Through her work she makes it easy for people to translate the science of nutrition into real-world solutions for a healthy, balanced live . She holds a Masters in Dietetics, is the past chairperson of the Obesity Interest Group of the Dietitians Association of Australia, has served on the Board of the Weight Management Council of Australia and currently sits on the Early Life Nutrition Coalition.
Penny McDonald
Penny has been teaching the Alexander Technique at major Australian drama schools for 15 years. Coming from an acting background and having worked in the industry for 25 years, she has specialised in helping people involved in the performing arts though her ideas techniques have broad appeal and are applicable to everyone.
Daniel Cerny
Daniel is a trained Cognitive Based Mindfulness therapist. He also has a Bachelor of Health Science (Naturopathy), and an Advanced Diploma of Herbal Medicine and Nutrition. His practice is gentle and compassionate, built on the importance of creating a sacred, caring space to facilitate healing. He blends his unique Naturopathic skills with research-based diagnosis and a preventative approach to optimise health.
David Packman
After more than 20 years working with the world's leading brands as a communications senior executive, a series of significant life events led David to shift gears. Now a qualified mindset coach (Diploma of Leadership, Coaching and Mentoring) and a registered meditation teacher, David is also a certified HeartMath practitioner with further qualifications in NLP, geobiology, epigenetics and the social psychology of sport. A regular speaker and facilitator at conferences and retreats, David is an Editor at The Good Men Project and contributes to numerous other sports, lifestyle and wellbeing publications. A hot air balloon pilot in his younger days, David still enjoys watching their colourful display over Melbourne, the birthplace he returned to several years ago.
Jess Huon
Jess Huon is a Melbourne based meditation teacher working in Australia and internationally. Since age seventeen, she has trained in Buddhist monastic settings, in long periods of solitary forest practice and with contemporary Dharma luminaries. Jess is deeply informed but not bound by tradition; her talks have been described as "street language for the soul.
Jamie Marloo Thomas
Jamie Marloo Thomas is a respected cultural leader for his Peek Whurrung Gunditjmara and GunnaiKurnai community. He understands the pain of disconnection from culture, which is why he has devoted the last 20 years to culturally mentoring young men from the Western Districts of Victoria. As the co-founder of Wayapa Wuurrk, he delivers wellness programs based on ancient Indigenous Knowledge of Respect, Accountability and Responsibility.
Daniel Dymond
As one of Australia's most progressive performance psychologists, Daniel is committed to assisting athletes fulfil their potential through cultivating a performance mindset that stands up to the pressures of elite sport.
Daniel is currently the director of The Performance and Sport Psychology Clinic,consults to elite tennis players, Olympians, professional boxers, AFL players, coaches, and a variety of other international level athletes. He also conducts workshop's on leadership, mindfulness, performance, and engagement, to a number of multinational companies, such as Kieser Training, Mizuno, and CPM.
Margie Ulbrick
Margie is a relationship counsellor, family lawyer and mindfulness expert who is passionate about teaching relationship skills and working collaboratively to help people create nurturing, sustaining and loving relationships
She trained as a lawyer at the University of Melbourne and returned to complete her post-graduate training at Swinburne University in family therapy. She now combine's her expertise and experience in these two areas.
Lucy Pignataro
Through Lucy's healing journey, she fell into a profession of holistic therapy, which encompasses life coaching, counselling, spiritual guidance, being a Louise Hay's teacher, reiki therapy and a teaching meditation.
She has been in private practises for the last 15 years and is very inquisitive and passionate about life and the way we live it. Lucy is passionate about working with clients to reach the best possible outcomes that lead to self-empowerment and self-love and is the founder of Meditation Hub Melbourne.
Kellie Edwards
Kellie is a Psychologist, Mindfulness Teacher and EMDR Therapist in private practice in Edithvale and Melbourne CBD. She runs mindfulness workshops for parents and non parents alike and facilitates Mindfulness-based Parenting Programs for local government.
She is the National Secretary of the Buddhism and Psychology Interest Group within the Australian Psychological Society, and a member of the Meditation Association of Australia. Kellie writes about Mindfulness, Compassion and Parenting regularly for the Huffington Post, New Idea, and PsychCentral, amongst others.
READY TO START?
Knowledge at your finger tips